Hunt Report Feature Article
We have a very positive report (10121), on a New Zealand operation that we haven't heard from for a while, Mountain Hunters (www. mountainhunters.co.nz; brent@mountainhunters.co.nz). Subscriber Greg Morris hunted with Mountain Hunters guide and operator Brent Moody from late March to ealy April, hunting both North and South Island for red stag, fallow deer, sika deer and Himalayan tahr and chamois.
In his report, Morris says that he enjoyed hunting plentiful game in all areas. "The free-range and estate red stag hunting was excellent, and hunting in the southern alps for tahr and chamois was definitely a unique hunting experience." We spoke with Morris in a follow-up phone conversation to hear more about his hunt.
"I first started looking around for a New Zealand hunt online, and then at the 2013 SCI show. There are a lot of options to choose from, but I met Adrian Moody there and found that he was very easygoing and straightforward about his operation, so I decided to book a hunt with him.
"I started on the North Island on the Moody's estate property. This was a roughly 2,500-acre area, big enough that you didn't feel like you were in a pen. The deer were abundant but not over-populated, and I probably saw 10-12 stags each day. I took two estate stags, one 454 SCI and another 420 SCI, as well as a nice fallow deer and a sika deer that should be in the SCI Top 10. While there, I stayed in a very nice cabin right by the Moodys' ranch.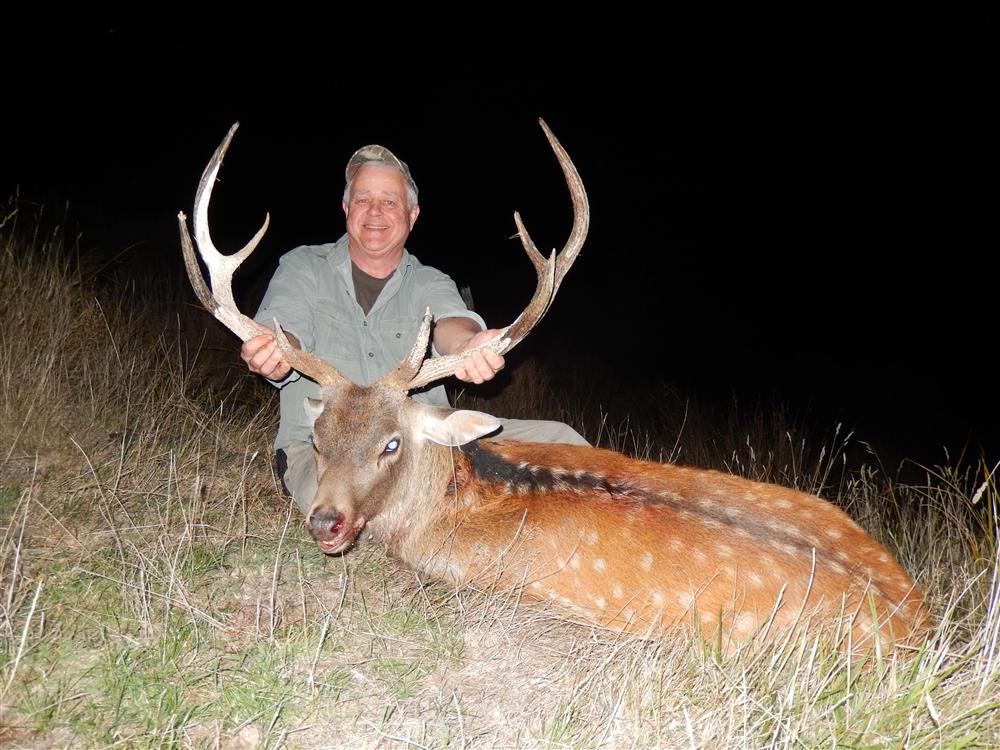 "For the next part of the trip I stayed at Glenburn Station in a cottage that was right on the ocean. A 45-minute ride on an ATV would get you up into some spectacular mountains with plentiful red stags. There was quite a bit of hiking involved in steep, open terrain. Everyone in my party took a very nice animal.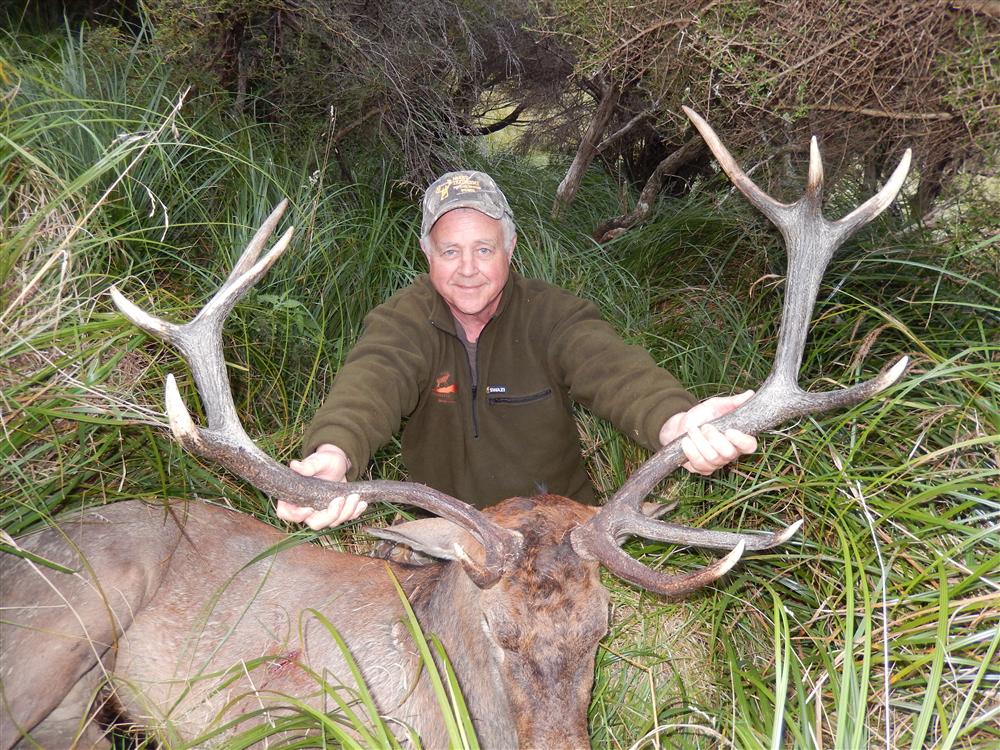 "From there we took a three-hour flight from Marston Airport to Fox Glacier, staying in a very nice lodge overnight before driving to a ranch where we were picked up by helicopter. The tahr hunt is worth it for the helicopter ride alone, as the Southern Alps are spectacular. You can spot game from quite a distance in the helicopter and plan a stalk, and then the pilot picks you up right afterwards."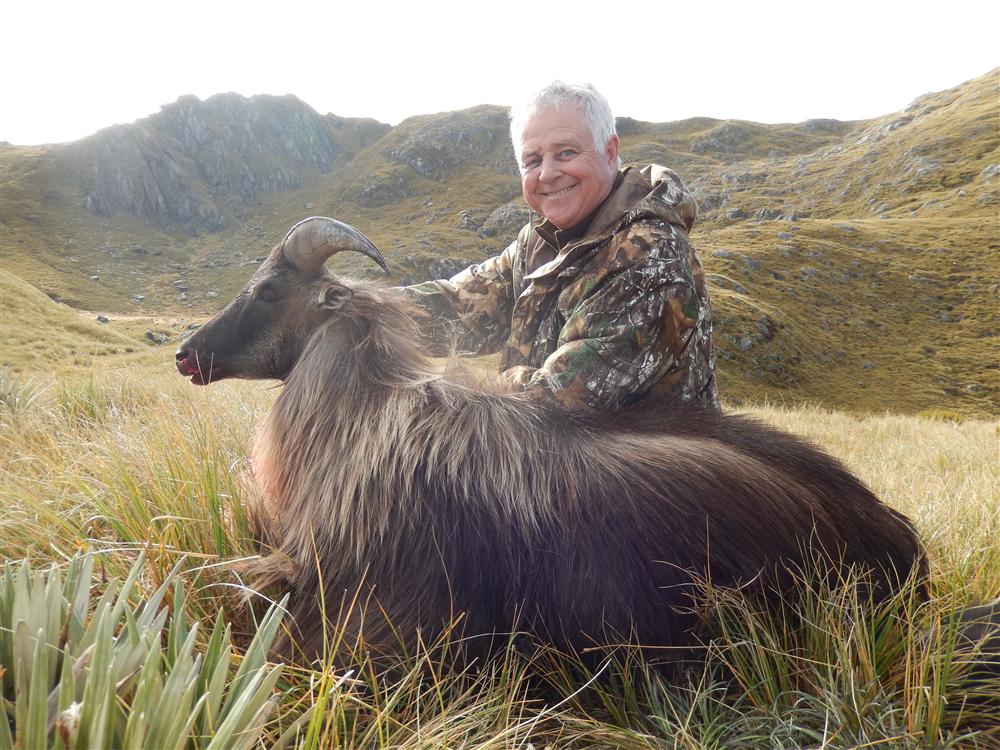 "I also spent some time on Maori tribal land hunting feral goat and wild boar, which was a relaxing and fun experience. Brent Moody was my guide throughout the hunt. He was very competent and fun to be around. I also hunted with a great assistant guide named Chris. The Moodys have an excellent setup with great areas, and they go the extra mile to help you have a fine trip. Food was excellent throughout. At one point they arranged a gathering where we smoked the boar I had killed, a nice touch. When I had a down day at the end of the trip I was taken out deep sea fishing free of charge, and caught some very interesting stuff. Great people and great hunting altogether."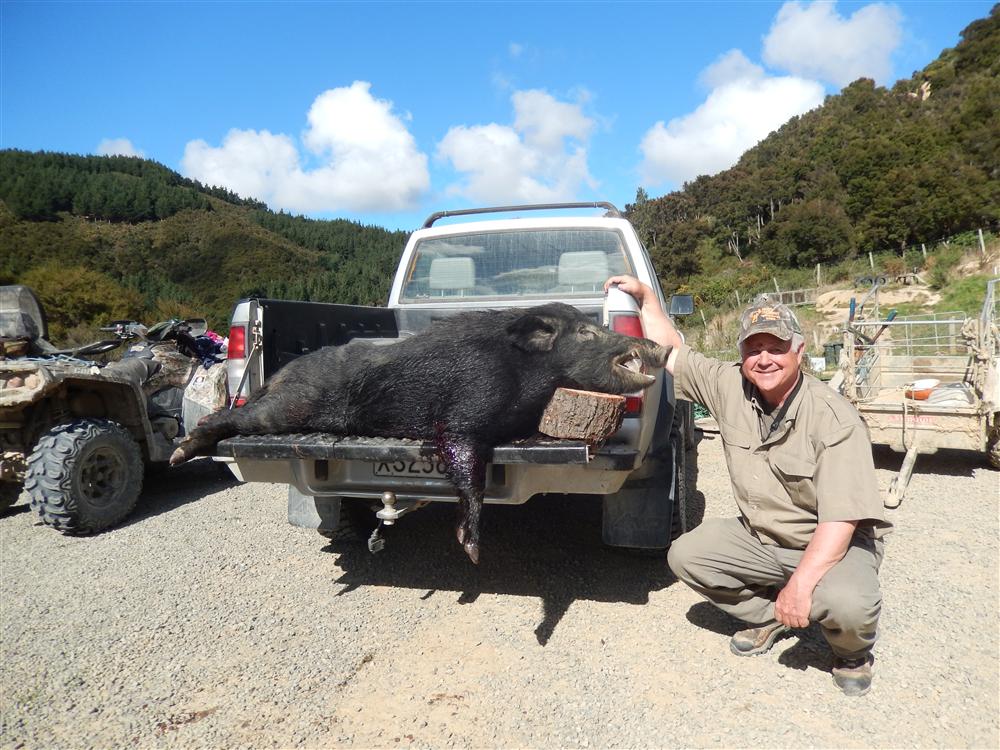 We also heard from Brent Moody via email. "In addition to the estate, we have been managing Glenburn Station for 15 years, which is 16,000 acres with 15 miles of ocean frontage, and we often combine these hunts with trips to South Island."
Mountain Hunters has been in business for over 25 years, and Brent Moody has recently taken over hunting operations from his father, Adrian Moody. We have five other reports on this outfit in the database, all positive, dating back to 1998.