Non-hunter Activities
Non-hunting companions will find New Zealand a relaxing and beautiful country to visit. Known as a safe and friendly destination, New Zealand has marvellous natural attractions and few people to share them with. A unique aspect to our operation is the efforts we go to ensuring non-hunters have an eventful and enjoyable trip with us. Our location only 2 miles from the Pacific Ocean and Riversdale beach. We believe you deserve the trip of a life time also, which is why we offer a huge range of sightseeing and day trip activities complimentary!
What ever you want to do
Non-hunters are welcome to relax at the lodge or are encouraged to join the hunters in the field, or just take a game drive in the side by sides around the ranch to see the scenery and lots of animals. A trip to Masterton (30 minute drive) can include wine trails, abalone and jade jewellery, antique shops, local art galleries and visiting a sanctuary for rare native birds including the Kiwi and Takahe. Here are a few different day trips we offer.
| | | |
| --- | --- | --- |
| Non Hunters in camp | | $250 per night |
| Sightseeing and day tours for non-hunters | | Free |
Daily sightseeing activities:
Wine Tasting
The Wairarapa region is renowned for producing excellent wine considered one of the world's premium pinot noir and sauvignon blanc regions. For those who enjoy a drink and a nibble a wine tasting tour of the vineyards would be up your alley! Wendy will drive you between the best vineyards and you will learn about the different wines and how they are made. You might decide to 'pick up' a bottle of your favourite to enjoy later in the trip. This 'tiki tour' can include some arts/crafts, shopping (see Paua Jewellery below) and a meal out.
More information: http://wairarapanz.com/about-wairarapa/food-wine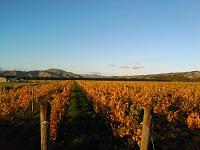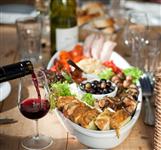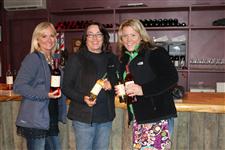 Seal colonies and more
Cape Palliser is the southern tip of the North Island, the winding road to Cape Palliser is incredibly scenic. Wind swept hills and sheer cliffs on one side and endless ocean and black-sand beaches on the other. On a clear day you can see all the way across the Cook Straight to the snow capped mountains of the South Island. Here you can get your camera out and photograph the seals up close and personal as it is home to the largest fur seal colony on the North Island. If you want a view that is worth the effort you can climb the 252 steps to the top of the light house for a spectacular view! A 2 hour scenic walk takes you to one of the Lord of The Rings sets - you will be amazed by the Putangirua Pinnacles
More information: http://wairarapanz.com/cape-palliser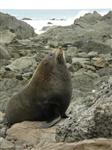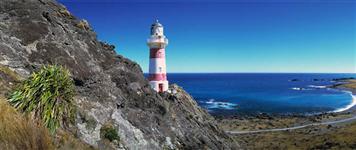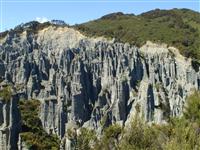 The Capital: Wellington City
On a day trip by train to Wellington, the capital city of New Zealand, Te Papa, our National Museum can be visited, followed by shopping while wandering through the quaint streets around the harbour. A tour of the Weta Cave workshop will give you a behind-the-scenes glimpse into the workings of Weta Workshop and films like Lord of the Rings, The Hobbit, Avitar and many more. More information: http://wetaworkshop.com/visit-us/the-weta-cave-workshop-tour/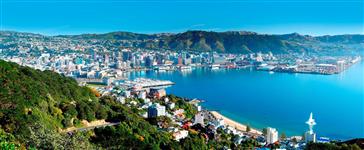 Local Farm tour
As ranchers and farmers ourselves we like to share some of the practices and experiences that make New Zealand farming different. Watch a great team of dogs muster sheep from one paddock to another. Run some sheep through the yards for drenching or whatever needs to be done or you may get to try sheep shearing! The pigs and chickens need to be fed and eggs collected. There is never a dull moment on a New Zealand sheep and beef farm so you will enjoy being involved.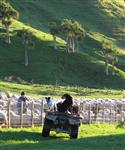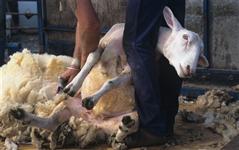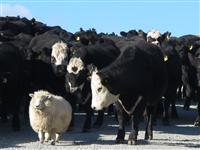 Bush walks
Rewanui Forest Park is a 334ha property, 15 minutes from the lodge. It has areas of large native bush, open grassland and sites suitable for growing both native and exotic trees. There are several loop walks that give you great views of our local area. The Foundation is developing the the property as a forest park and a trial site for native and exotic timber trees. More information: http://www.trimblefoundation.org.nz/rewanui-forest-park-walks/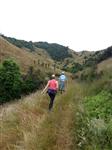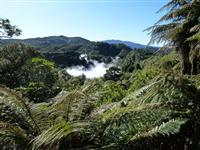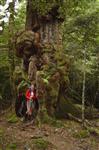 Golf
For those who like a round of golf we have a nice 9 hole course at Riverdale beach just down the road. You may also like a walk along the beach.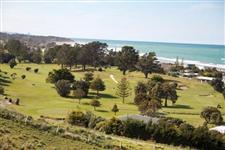 Native bird Sanctuary
The birdlife in New Zealand is amazing, as a country we have no Native land mammals other than a bat but our birdlife abundant. Mount Bruce has a great range of our native species and very rare birds like the Kiwi and Takahe. You will see and learn a lot you would otherwise never know. More information: http://www.pukaha.org.nz/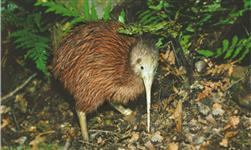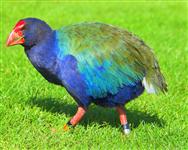 Local shopping and jewellery
A trip to Masterton (30 minute drive) can include wine trails, antique shops, local art galleries and very popular as gifts to take home - abalone and jade jewellery. Paua (also known as abalone) is a local delicacy (you may try some along with lobster at the lodge) and has a beautiful shell for making jewellery. Paua World hand craft all their products in the store. More information: http://www.pauaworld.com/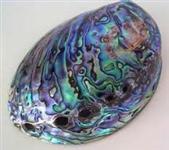 Castle Point beach
A scenic 45 min drive North from the lodge makes a great visit to the spectacular castle point beach. The breath taking beauty of the rugged surrounds while walking bare foot along the sandy beach is relaxing and fun. A stop in at the local Tinui pub on the way back for some excellent locally produced cuisine and a drink is worth the stop.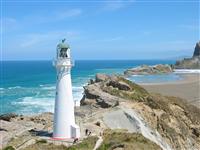 Horse Trekking
Our neighbours are keen horse riders and often do trekking on their own 2,000 acres and other local properties. If your interested in a day or half day of trekking we can set this up. Price on enquiry.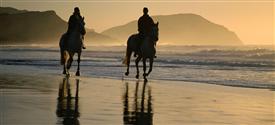 Day Spa/ Massage therapy
A perfect way to relax and rejuvenate. Massage, manicure, pedicure, facials etc. We can take you in to our beauty therapy specialists for you to relax.. Price on enquiry.