Free Range Hunting
Free Range Red Stag, Fallow Buck and wild Boar on the North Island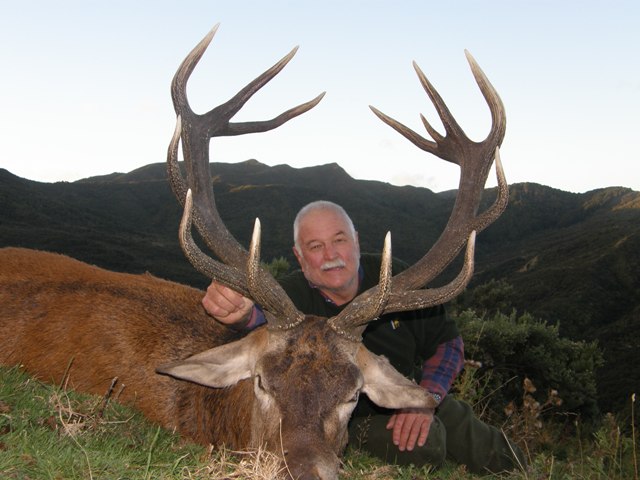 For the last 15 years we have had the sole hunting rights on Glenburn Station, a 16,000 acre sheep and beef station on the Wairarapa coast. The station is comprised of fertile farmland and forestry with the balance of native scrub filled valleys with clearings and tracks throughout. Situated on the Pacific Coast there is 15 miles of private ocean frontage abundant with rock lobster, abalone and fish. The hills are alive with Red deer, Fallow deer and wild boar. Typically during the roar hunters can expect to see 50+ stags in a 5 day hunt. This is as good as it gets for free range hunters wanting an adventure and mixed bag hunting experience!
For more info and special prices on our hunts check out http://www.redstaghunts.net/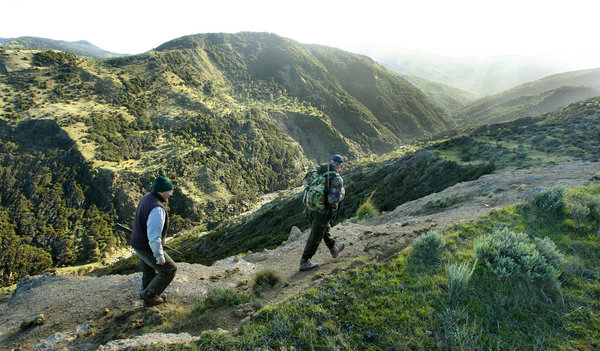 Wilderness Hunts for Tahr and Chamois on the South Island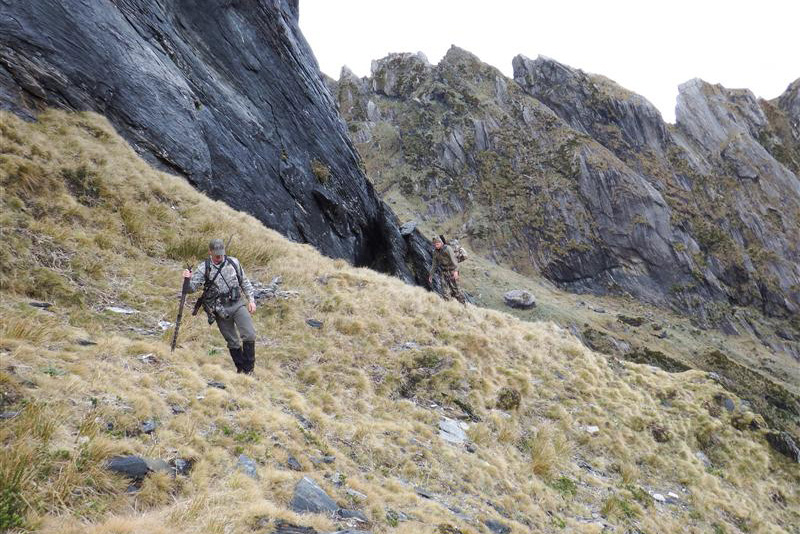 One of the most unique free range hunts in the world today is Tahr and Chamois in rugged South Westland. Southwestland is over 1 million acres of public concession land with abundand game and very limited access due to terrain. Your hunt starts at sea level in the thick West Coast rain forest where you and your guide will load into a helicopter and be whisked onto the tops of the Southern Alps and in minutes be in country that is otherwise impossible to access. Our pilot knows the country like the back of his hand and will drop you in a place that has lots of game and has not been pressured by other hunters. Your guide will set up camp and you will be in hunting heaven, able to glass game right from the tent. Get ready to climb as this terrain is some of the most rugged in the world, but you will be right amongst an abundance of animals! Often we will relocate to a different spot for chamois as they tend to move at a lower altitude where they can come and go from the cover of the bush edge. Our wilderness package includes up to 7 days hunting in case you loose some days to bad weather.