Free Range Hunting
Free Range Red Stag Hunt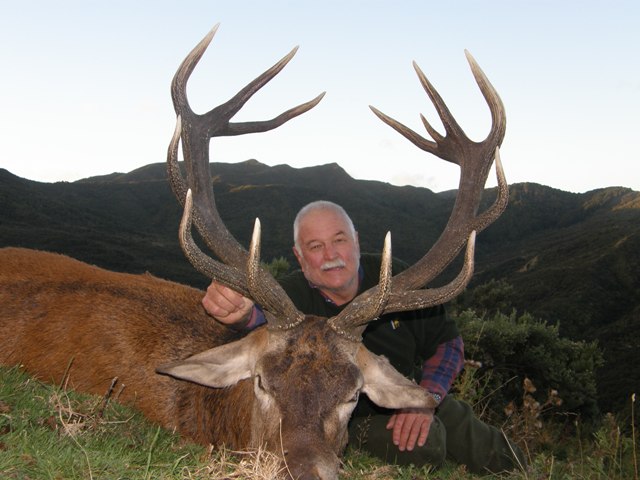 Our free range stag hunts are conducted on a 40,000 acre sheep and cattle ranch on the northern part of the South Island. 
This is a rifle hunt only and is spot and stalk covering a lot of country with a side by side and on foot. The terrain is rolling to steep and a high level of fitness is preferable. The hunt is conducted on a 6 day 5 night schedule and typically we stay the first night with the ranch owners at their ranch house and then move to the quarters up higher on the ranch for the remaining rights until successful. The hunt is 1 on 1 guided and meals and beverages are provided. There is no size grades, we will be looking for the best stag we can find in an expected range of 280 to 330 SCI. There is only 4 trophy hunts conducted on this 40,000 acre property per year and the all inclusive cost is US $10,000. 
Wilderness Hunts for Tahr and Chamois on the South Island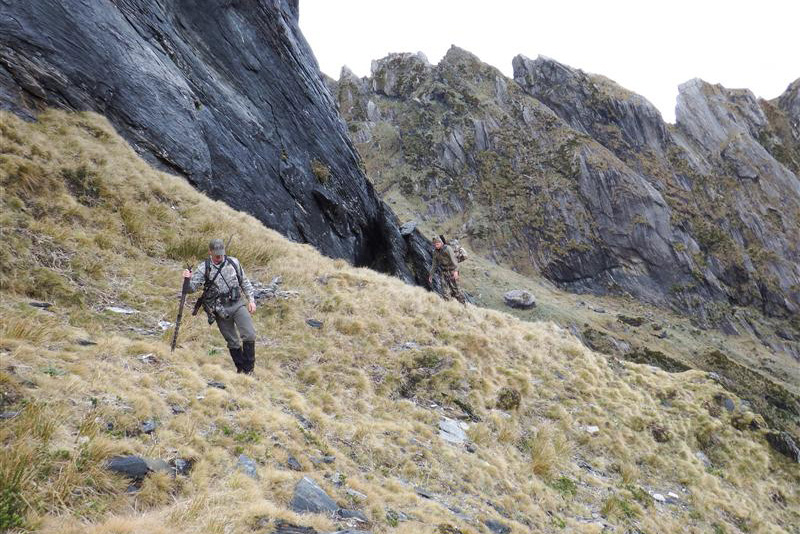 One of the most unique free range hunts in the world today is Tahr and Chamois in rugged South Westland. Southwestland is over 1 million acres of public concession land with abundand game and very limited access due to terrain. Your hunt starts at sea level in the thick West Coast rain forest where you and your guide will load into a helicopter and be whisked onto the tops of the Southern Alps and in minutes be in country that is otherwise impossible to access. Our pilot knows the country like the back of his hand and will drop you in a place that has lots of game and has not been pressured by other hunters. Your guide will set up camp and you will be in hunting heaven, able to glass game right from the tent. Get ready to climb as this terrain is some of the most rugged in the world, but you will be right amongst an abundance of animals! Often we will relocate to a different spot for chamois as they tend to move at a lower altitude where they can come and go from the cover of the bush edge.