Red Stag
Photo albums
Red Stag Hunting in New Zealand
Introduced from Europe between 1851 and the early 1900's red deer are ideally suited to our climate and habitat. The lush environment and high quality food sources along with quality management have produced outstanding trophies that give New Zealand such a high reputation among global trophy hunting enthusiasts.
Red Stag Hunting
With our careful game management we guarantee you will see an abundance of Stags every day from spikers through to trophy class 300-500 SCI and the occasional 500+ on your New Zealand Red Stag hunt. You will have the opportunity to look over many trophy stags before pulling the trigger on the Stag of your dreams. Your expert guide can tell you which class each stag will score in but if it scores better than expected you won't be charged any additional fees. We have monster stags over 600 SCI available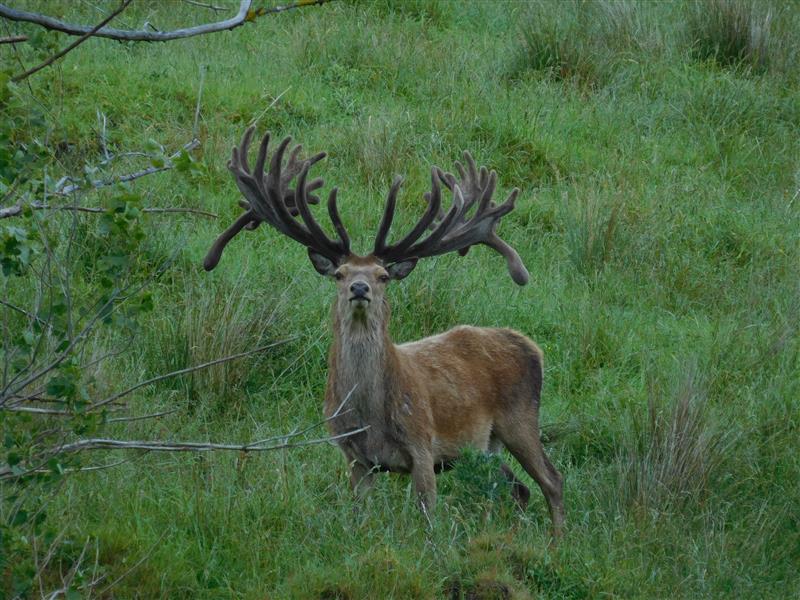 Hunting Terrain
Our North Island game estate offers a large area of wilderness covered in pockets of bush, timber hill sides with large clearings and a challenging and very exciting hunt! Monster Red Stags will be seen roaring and fighting anywhere and everywhere! We have good tracking and access with Polaris Rangers. Our area offers a lot of cover for the animals to retreat into making the hunting challenging and fair chase. For more pictures of our area, terrain and scenery go to hunting scenery. Our hunting terrain...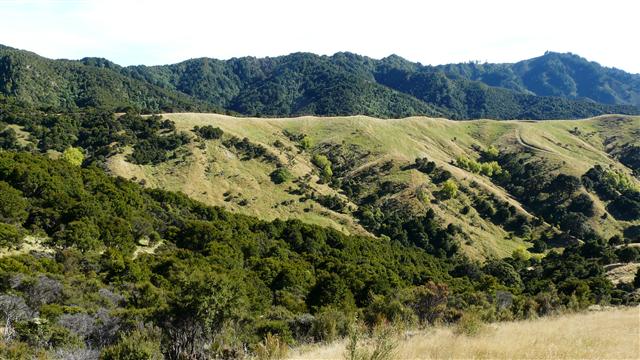 Hunting Season
We hunt Red Stag from early February to early August. Stags start stripping their velvet in late January and are still in bachelor groups until the end of February. The "Roar" (rut) starts in early March and goes through until early May. The stags get very aggressive during the rut and will be active throughout the day. In May at the tail end of the roar the stags start to re group to try and put condition back on after loosing up to 30% of their body weight. We hunt right through until early August when the big boys start to shed their antlers. We take big trophies right through out the season and there is always an abundance of mature deer on the property with our management system in place never over shooting our trophies.
Hunting Methods
Hunters can pursue their game with rifle, bow or muzzle loader throughout the season. We have many bow hunters each season with a high success rate. We do some spot and stalk but mainly use ground blinds at wallows, game trails and meadows where we see many stags. If your here during the peak of the roar your guide may even roar a stag right into you! Shots are usually 30 to 40 yards but practice out to 60 just in case. Rifle and muzzle loader hunts are mainly spot and stalk making use of good quality binoculars and spotting scopes. This is the most effective way to find big stags and shots are often across gullies and valleys from 80 up to 250 yards but we have had some 'good shots' take trophies at 500+ yards.

Our Guarantee to you..
We guarantee you will see an incredible abundance of game and have the opportunity to find the 'style' of trophy you are looking for, whether you are hunting with Bow, Rifle or Muzzle Loader. We also feel strongly that our operation is of high quality from start to finish and you will not be disappointed in the service, facilities or the guides. Our repeat business and referrals is testament to that. Just to show our confidence in what we provide we make a HUNT GUARANTEE - Hunting our North Island Estate we guarantee you will see a abundant selection of trophy quality animals and if you don't harvest the trophy you came for we will refund you the full hunt package cost.